Beep beep, dongle's here!

Orders usually ship out within 1-3 business days, and are guaranteed to ship within 2 weeks, excluding transit time. Please check our FAQ and ToS for more information!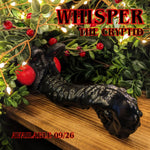 Be careful... The light attracts them
A unique insectoid sculpt by @ultraohwormhole, Whisper lands softly at the doors of the Entourage!
Available 09/26
Top quality, top squish
Enjoy a cornucopia of unique, fanciful models cast in fabulously squishy, body safe platinum cured silicone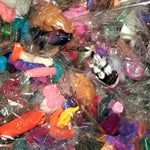 Teenies
In the  market for a unique fidget toy, or just looking to collect them all?
Teenies are a great way to check out HPE's models in person, in glorious miniature detail!
More Info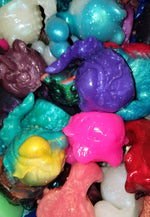 Squish Kits
Tiny donglets not your thing, but still in the mood for a miniature silicone friend?
Consider a delightfully squishy, palm-friendly Squish Kit!
More Info
Expansive size range
From 4.5" petites to 14" behemoths, and everything in between